Svalbard | Spitsbergen Ski & Sail
11 May 2022 16:00
up to and including
21 May 2022 09:00
Backcountry ski touring and sailing expedition in Spitsbergen on Tall ship Reade Swan // Noorderlicht. Powered by Sawback.com. Earn your Turns!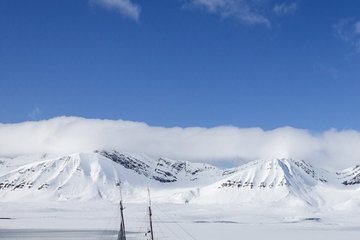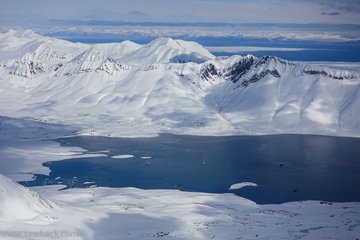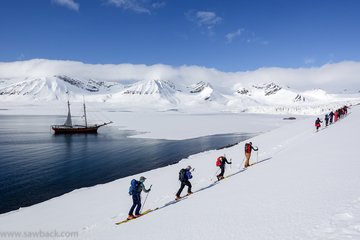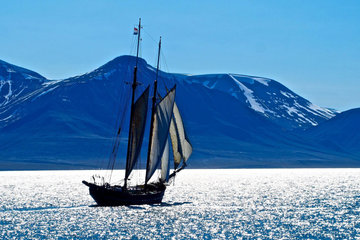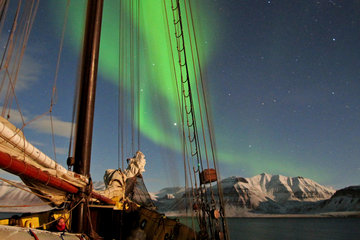 Backcountry ski touring and sailing expedition along the west coast of Spitsbergen at a latitude of greater than 79º it is level with Canada's Ellesmere Island, or the northernmost end of Greenland. This Ski and Sail expedition in Svalbard is a journey into one of the most unique and surreal ski touring destinations in the world with its juxtaposition of sea, mountain, and arctic environment. Yet, it is surprisingly easy to access, with three-times daily airline flights into the modern airport at Longyearbyen.
The west coast of Spitsbergen is protected by a long, thin island called Prins Karls Vorland, which protects an inner channel and allows straightforward sea access to dozens of fjords. The fjords harbour countless peaks rising 500 to 1000 m out of the sea, and offer outstanding ski touring opportunities. It is a land perfectly designed for skiing. Gaining access to these beautiful glaciated peaks is only possible by boat, as helicopter skiing is strictly forbidden in Svalbard. And a good thing, too: a sailing yacht is really the best way to visit this country, a tradition that has existed since whaling boats first made use of the area over 200 years ago. The s/v Noorderlicht, which we have chartered again this year, is also the best boat around for the job. At almost 50 m (150 ft) long it's comfortable and stable and provides exceptional luxury with the classy lines of a gaff-rigged schooner.
Backcoutry Skiing – from Reade Swan // Noorderlicht
Travel by Reade Swan // Noorderlicht enables us to sample the best ski touring and ski mountaineering spots along the west coast of Spitzbergen, Svalbard's largest island. Given the long days in spring, there will not be any rush: around the clock the midnight sun provides an amazing soft light that is unique to ski touring this far north. Our goal is to ski tour every day after lifting anchors in Longyearbyen. Skiing days last from 5 – 9 hrs. Due to the presence of polar bears, the guides will be carrying bear deterrents and firearms during the ski touring days. All in all an amazing adventure – a trip of a lifetime!
Pre-sail Trip
For our guests who want to spend more time in this amazing area we offer an optional 3-day pre-sail trip extension to do backcountry ski tours and / or a snowmobile tour based in Svalbard's main town, Longyearbyen.