Svalbard | Spitsbergen 8 days Arctic Spring (2)
28 May 2022 16:00
up to and including
4 June 2022 09:00
Join the Reade Swan // Noorderlicht in a trip to Arctic Spring of Spitsbergen. Experience the fjords, ice, see the whales and polarbears!
Sailing expedition to Spitsbergen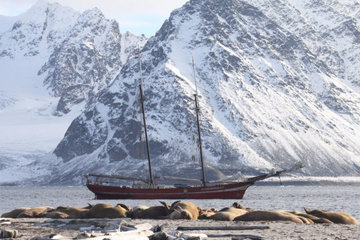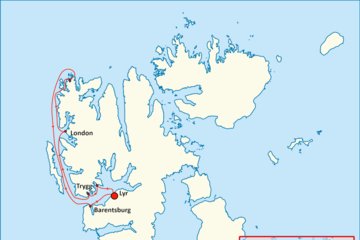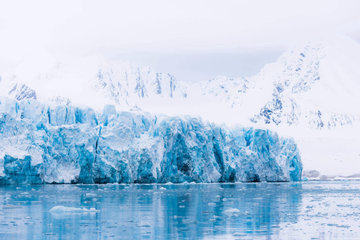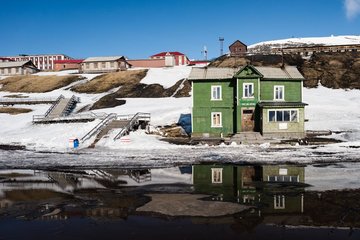 The trips in the Arctic spring are one of the most beautiful and purest trips that sailing ship Noorderlicht makes. The landscape is still pristine white and because there is often floating ice in the fjords, there is a great chance of spotting polar bears, seals & walruses.
From the end of April in Svalbard we experience the midnight sun, which means that there are 24 hours of daylight. In the mornings and evenings, the light is phenomenal, making these trips extremely suitable for photography enthusiasts.
Day 1: Embarkation in Longyearbyen
You will arrive at the small airport of Longyearbyen, located about 15 minutes drive from the centre of the small town.
Our sailing ship Reade Swan // Noorderlicht will be waiting for you at the so-called 'floating pier' where you can embark from 16:00. After a welcome from the captain, the mooring lines will be cast off andthe ship sets course towards Trygghamna bay, where it will anchor for the night.
Day 2: Visit to seabird cliff Alkhornet
The first zodiac landing in Trygghamna. Yyou can see the remains of a 17th century whaling stations. From here we will hike to the 428-meter high Alkhornet cliff, where some 10,000 pairs of different seabirds breed. After lunch on board the crew will set sail and head north to St. John Fjord.
Day 3: St. Johns towards 14th Julibukta
In the morning, in consultation with the expedition leader, a spot will be selected to go ashore and try to take a long walk. After our lunch we will hoist the sails to pass the Forlandsundet.
Day 4 : The glaciers of Kongsfjord and Krossfjord
You will wake up in the beautiful Kongsfjord and Krossfjords where we will be greeted by the towering face of the "14th July" glacier. In these Fjords is so much to see that we will spent the complete day here.
Day 5 : Walruses and panoramic view at Murray points
Today, early in the morning, we will head South for Grimaldibukta. In Murraypynten. After a landing an a hike you have a beautiful panoramic view from these hills. In the afternoon we will continue the journey south, back to the Isfjord, where we will anchor in the sheltered bay at Ymerbukta in the evening.
Day 6 : Ghost Town in Soviet style: Barentsburg
In the morning we will organize a landing to the Esmarkbreen glacier that flows into the bay of Ymerbukta. After an adventurous journey in the unspoilt nature of Spitsbergen, you will have the opportunity to move freely without the supervision of a guide with a rifle, as is necessary in most of Spitsbergen.
Day 8: Goodbye Reade Swan // Noorderlicht
In the morning at 09:00 you will disembark. Our adventure through the Arctic landscape of Spitsbergen has come to an end.