2023 Svalbard | Spitsbergen 8 days Arctic fall (2)
26 August 2023 16:00
up to and including
2 September 2023 09:00
Join the Noorderlicht to Spitsbergen for a varied journey where lovers of nature and culture can indulge themselves.
Spitsbergen | Svalbard Arctic fall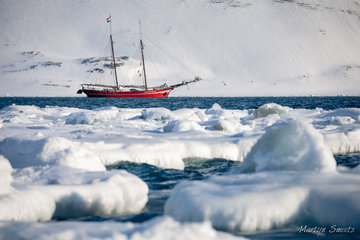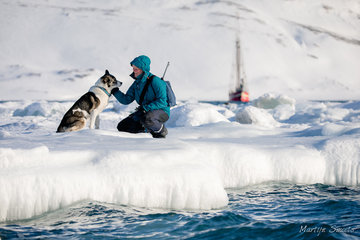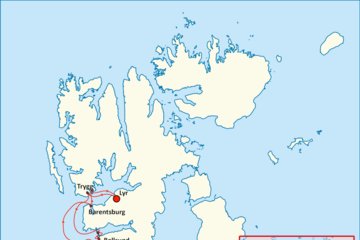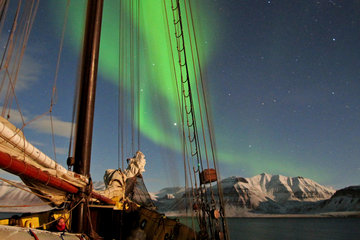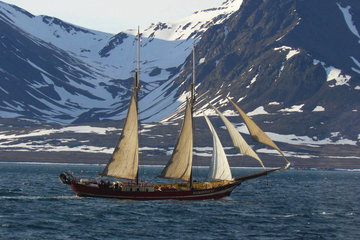 Isfjord & the Bellsund: a varied journey where lovers of nature and culture can indulge themselve. During this trip we will visit perhaps the 2 most accessible and versatile fjord systems of Spitsbergen: the Isfjord and the Bellsund.
Day 1: Embarkation in Longyearbyen
Our sailing ship Noorderlicht will be waiting for you at the so-called 'floating pier' where you can embark from 16:00. The ship sets course towards Trygghamna bay, where it will anchor for the night.
Day 2: Visit to seabird cliff Alkhornet
We will execute the first zodiac landing in Trygghamna, where you can see the remains of a 17th century English whaling station and a 18th century hunting station of the Pomor. In the afternoon we head South towards Bellsund. In the night we will drop anchor at the island of Akseløya.
Day 3: AkselØya landing - Fridjofbreen Glacier
In the morning, we will land at AkselØya. In the evening we will look for an anchorage for the night at Midterhuken.
Day 4: Remains of Beluga hunting
After the morning hike, we will resume the journey to the bay of Fleur de Lyshamna. From there we walk to Kvitfiskstranda ('white whale beach') where there is a hut called Bamsebu, a whaling station built by the same Svendsen.
Day 5: History in the Recherchefjord
We plan a final landing in the Bellsund at the Recherchefjord. fter the landing we will sail back North, back to the Isfjord. Depending on the availability of a berth in the port of Barentsburg, we will sail towards the Russian mining settlement.
Day 6: Ghost Town in Soviet style: Barentsburg
In the morning we will visit the town named after Willem Barents. Later we leave for Borebukta. We will try to get as close as possible to the northwestern end to get a look at the steep glacier front of the Borebreen. We then continue to the west side of the bay, close to the Nansenbreen, where we will anchor for the night.
Day 7: Sailing towards Longyearbyen
In the morning we will organize a final landing at Cape Bohemanflya. We will spend the rest of the day sailing back to Longyearbyen.
Day 8: Goodbye Noorderlicht
After a hearty breakfast, you are kindly requested to disembark by 09:00.
PLEASE NOTE: All itineraries are for guidance only. Programs may vary depending on ice, weather, and wildlife conditions. Landings are subject to site availabilities, permissions, and environmental concerns per AECO regulations. Official sailing plans and landing slots are scheduled with AECO prior to the start of the season, but the expedition leader determines the final plan. Flexibility is paramount for expedition cruises